Computer module AGM-СM1 "Pomegranate"
AGM-CM1 allows to replace popular third-party computer modules of similar form factors. The ideal combination of compactness, low power consumption and productivity.
Single-board computer module developed by AGM Systems specifically to replace hard-to-reach western components in order to implement the program to achieve full technological sovereignty in the production of high-tech hardware.
Simple computer module for the most complex devices.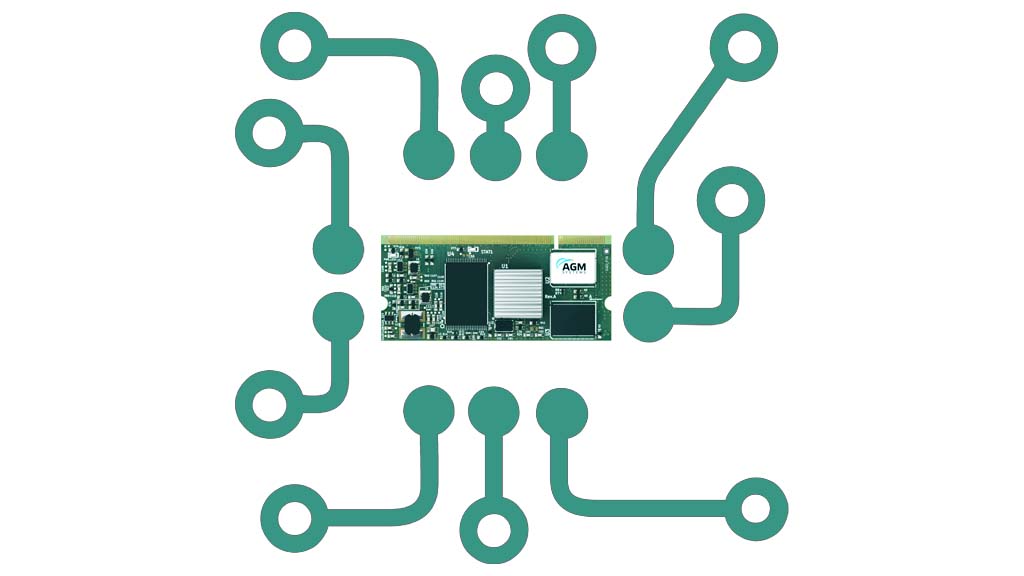 A single-board computer module is a completely self-sufficient computer assembled on single printed circuit board, on which a microprocessor, RAM, input-output systems and other modules necessary for its operation are installed. Such modules are used as industrial or embedded computers in various types of equipment.

Unlike conventional personal computers, single-board computer modules usually do not require the installation of any additional peripheral equipment. They have compact dimensions and low consumption.