AGM ScanWorks
Software for processing the data captured by mobile and airborne laser scanning systems manufactured by AGM Systems LLC.
The functionality of the software allows to compute the trajectory of a vehicle, output laser points, calorize them, georeference aerial photographs and spherical panoramas. A number of additional tools optimize the structure of the output data and facilitate its subsequent processing.
Our own post-processing algorithms significantly increase the accuracy of the data obtained and minimize the effect of noise that inevitably arises during measurements.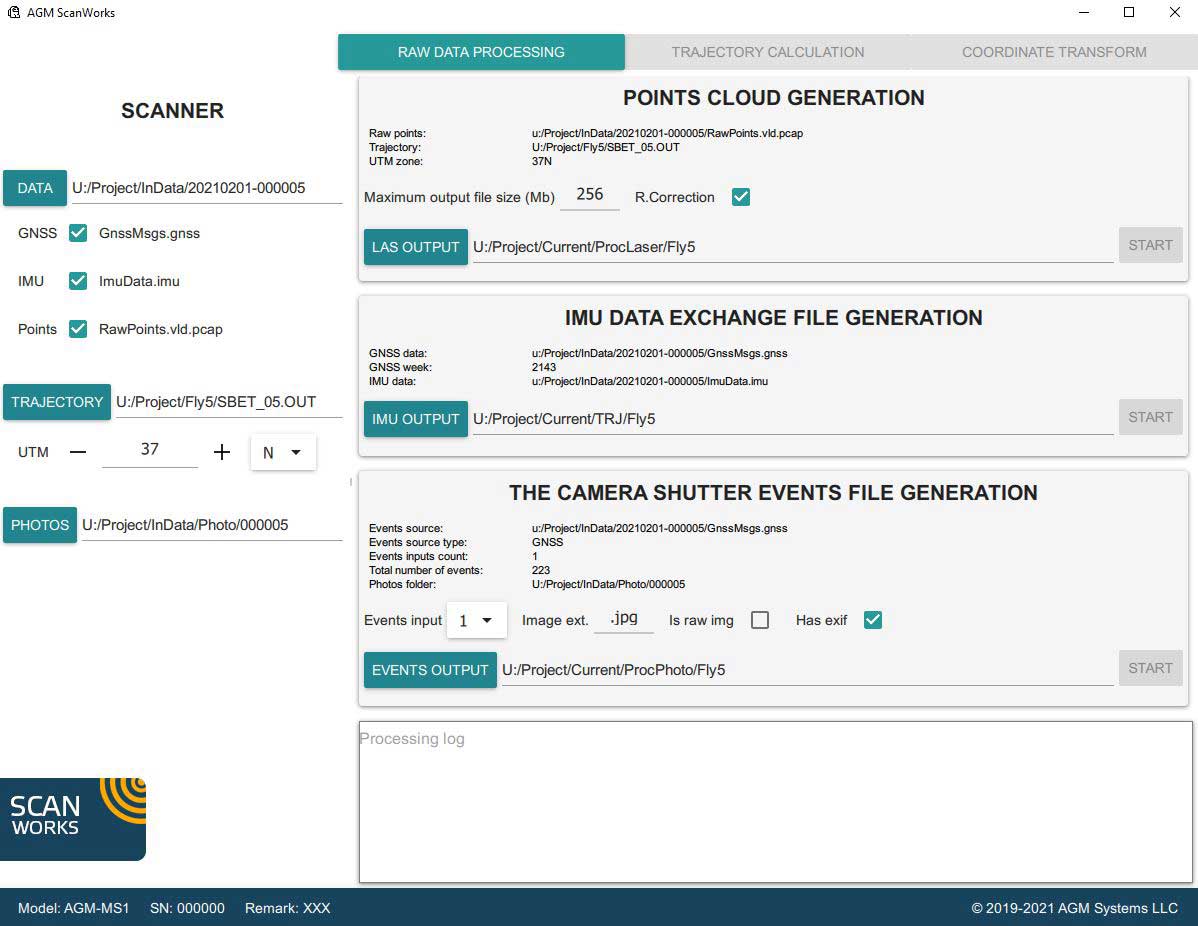 Depending on the type of laser scanning system used, it is possible to purchase a license only for the required functionality, which makes the using of this software simple, convenient and affordable. It is supplied only as part of airborne and mobile laser mapping systems manufactured by AGM Systems. Technical documentation is available upon request.
Installation of the software product is carried out by copying the distribution folder to a workstation or laptop. Technical requirements for the correct operation of the program: CPU 3 GHz Dual / Quad Core, RAM 8 GB, Windows 8.1 (64-bit) or higher, NET Framework 4.5.