AGM DorPassport
Software for the inventory of roads in Autodesk AutoCAD environment based on mobile laser scanning data and spherical panoramic survey.
AGM DorPassport is intended for creation of technical passports of roads in the Autodesk AutoCAD environment. Its classifier contains a complete set of road infrastructure objects that are required for inventory.

The program is compatible with all versions of Autodesk AutoCAD 2010 - 2016. Full integration with AGM Panoscan makes it possible to process mobile mapping data.
AGM Dorport is fully compatible with DorGIS road management system.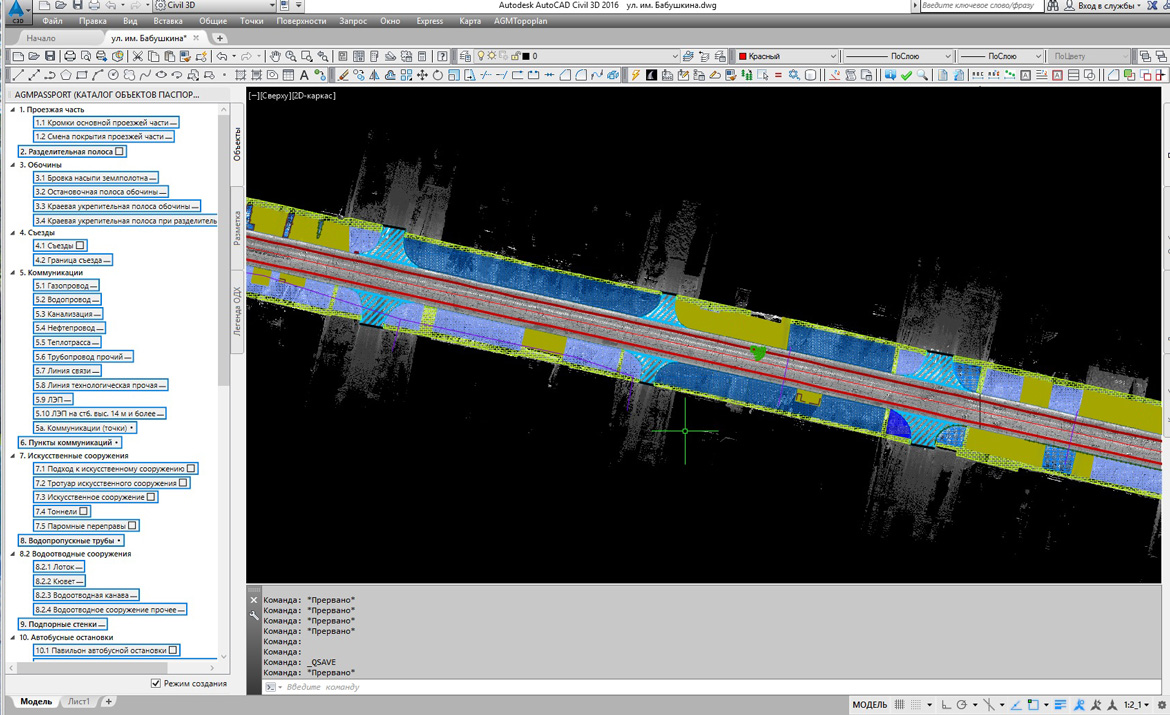 Integration with other products and technologies of the AGM Systems LLC significantly accelerates the traditional process of creating technical passports for highways.
The joint use of the mobile laser scanners AGM-MS7, AGM Panoscan and AGM DorPassport makes it easy to process thousands of kilometers of surveys.